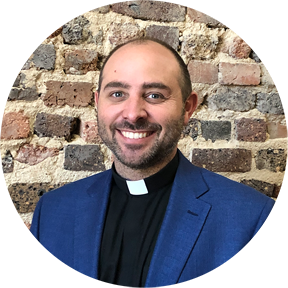 David Trautman | Rector
The Rev. David Trautman is a Florida native from the Tampa Bay area. He was raised in the Episcopal Church but came to a personal relationship with Christ through the youth ministries of the Diocese of Southwest Florida.
While attending Florida State University, David was actively involved in planting an InterVarsity Chapter there. David graduated from FSU with a double Major in Philosophy & Religious Studies, later earning a Master's degree in Religions of Western Antiquity with a focus on New Testament studies. He completed his seminary training with his wife at Trinity School for Ministry in Ambridge, PA, receiving his Masters in Sacred Theology in May of 2012.
While in seminary, David worked as the Director of Communications for the Anglican Diocese of Pittsburgh. Upon graduation, David accepted a position at Church of the Ascension in Pittsburgh as Associate Rector. After three years in this position, he was called as the Rector of Trinity Anglican Church in Thomasville, GA. In 2019, he was appointed as the Dean of the Central Deanery in the Gulf Atlantic Diocese.
Megan and David have three young children: Amanda, Daniel, and Luke. David considers himself a true southerner, and thinks the perfect day is one spent in the sun and the water, with a good book and good company. He also enjoys hiking, camping, and other outdoor pursuits. David and Megan love to travel and explore. David has participated and led several mission trips including to the Dominican Republic, Mexico, Uganda, Ethiopia, and Rwanda.
---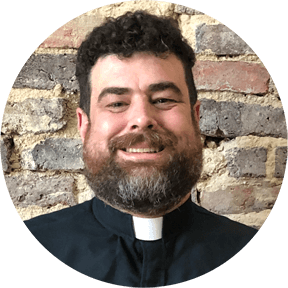 Justin Hogg | Priest for Family Discipleship
Rev. Justin Hogg moved to Thomasville from Nashville, TN. Justin became a Christian when he was 19 years old. Eventually, he became a youth leader in a non-denominational church. During college, he became enamored with church history, especially the early church and later the Anglican tradition. He also became enamored with his wife, Sarah, and after their marriage, they became Anglicans. Later, Father Justin was ordained to the priesthood.
For the last 12 years, Fr. Justin has worked as a bi-vocational church planter. He has worked a number of jobs to support his vocation, most recently as a hospice chaplain and a data analyst. Family and relationships are very important to Justin, and that is good because he is charge of family and youth ministry at Trinity, along with other pastoral duties.
Justin graduated from Trinity School for Ministry in 2010 and completed an 18-month Clinical Pastoral Education residency at Baptist Hospital in San Antonio, TX, in 2014.
Justin's hobbies include reading, fishing, cooking, watching basketball, and learning to do new things.
---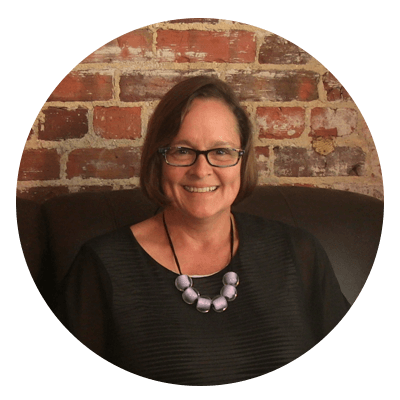 Peggy Corbitt | Director of Outreach & Mission
Peggy has been an Anglican since childhood. She moved to Thomasville in 1982, shortly after her wedding to husband Mac. They have two grown daughters, one of whom lives with her own family here in Thomasville and they are also Trinity members. Peggy is also grandmother to five wonderful children. She really loves spending time with her family, friends, and with her grandkids—at church, at home, in the woods, at the barn, on the beach—living life to the fullest.
Even as a child, Peggy has been engaged in ministry in her community. Since the early 1990s, she has been deeply involved in global missions, leading multiple short-term trips to Peru, Belize, Uganda, and Rwanda. She is also Trinity's coordinator for local missions to Rose City Estates and Goalline Ministries at Thomas University.
In addition to serving on staff at Trinity, Peggy is a licensed real estate sales agent and operates three local Air BnB cottages.
If you are wanting to connect with either a local or global ministry, talk to Peggy. She can point you in the right direction for serving!
---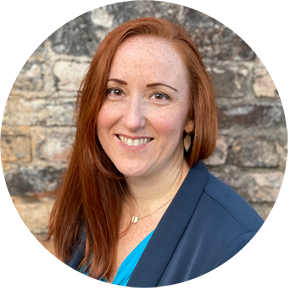 Sally Hernandez | Director of Classical Music
A native of Oklahoma City, Sally Hernandez began playing viola at the age of 9 and has been teaching strings since she was sixteen years old. She is currently in her eleventh year teaching strings in Thomasville, Georgia. She performs actively as an orchestral musician, joining the Tallahassee Symphony Orchestra for their regular season. Dr. Hernandez received her Bachelors in Viola Performance from Oklahoma City University, Masters in Music from the University of North Carolina, Greensboro, and completed her Doctorate in Viola Performance at Florida State University.
While at Trinity she has served on the Missions team—traveling twice to Bumbogo in Rwanda—and music teams, playing viola and singing in the choir. In her new role as Director of Classical Music at Trinity, Sally hopes to develop the musical gifts within the church community and facilitate beautiful corporate worship.
---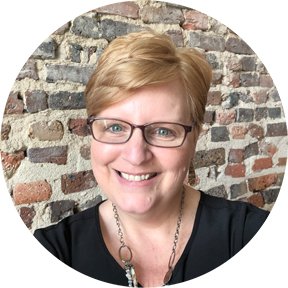 Melanie Johnson | Parish Administrator
Melanie has worked professionally as an event planner, barista, bookseller, writer, and editor, landing at Microsoft after writing the first Frommer's Guide to Montana and Wyoming. She became an Anglican when she married her husband Loys and shortly afterwards quit her job to eventually become a stay-at-home mom and homeschooler of their three boys.
In the early days of the Anglican Mission, she launched a freelance web/graphic design business from home to help church plants establish an online presence. In her current position at Trinity, she enjoys managing a wide variety of administrative and technical tasks—the more creative, the better. As a member of the congregation, she has served as a lector, coffee host, mission committee member, and mission team member to Rwanda in 2019.
In addition to her position on staff at Trinity, Melanie is a co-owner of Grammar Nerds Club, a company that produces digital grammar resources. Favorite pastimes include playing European board games with her husband and friends, learning to draw on her iPad, and taking photos. She has called 6 different states home and is always up for a spur-of-the-moment road trip.
---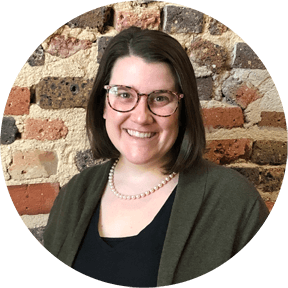 Angela Jones | Director of Children's Ministry
Angela grew up in the Episcopal church as a "double priest kid" (both of her parents are priests). She was confirmed into the Anglican church in high school and has been involved in ministry ever since.
Over the years she has been involved in music ministry, youth ministry, children's ministry, and prayer ministry. Angela loves coffee and people and loved working as a barista and a baker at Grassroots coffee. She graduated from Florida State University with a degree in International Affairs and is now pursuing a Master's degree in Christian Leadership.
Angela and her husband Josh are parents to two sweet, funny, and adventurous little girls who keep them on their toes. In her free time you can find Angela trying out new recipes (she is currently trying to perfect her macarons), reading novels, playing board games, or spending time with friends.
---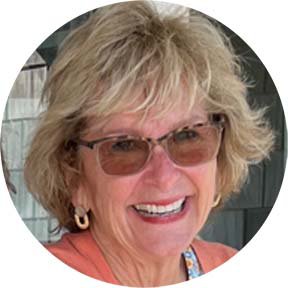 Carol Kelso | Connections Coordinator
---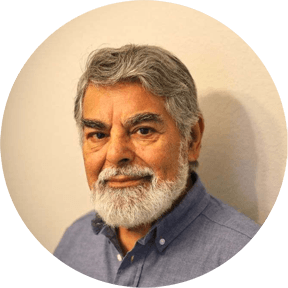 Fernando Rodriguez | Organist
We are excited to announce that Fernando Rodriguez has joined Trinity's staff as organist.
At ten years old, Fernando began singing with the Boys Choir of Mexico under the direction of Romano Picutti, former director of the Vienna Boys Choir. Fernando later attended the School of Sacred Music. After moving to the capital, Mexico City, he met his wife, Rosario. The two traveled the world singing in a choir and operas. After moving to the United States, Fernando served as the church organist for several churches. Fernando says, "God brought me here" and we agree.
---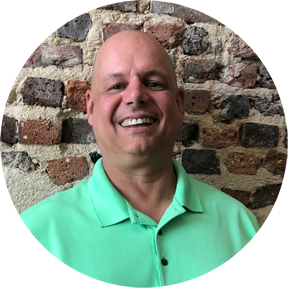 Mark Troyer | Steward